In India We Are The Best Social Media Service Provider
experienced in social media service. We optimize social media profiles & manage accounts to engage with customers. Advertise the target audience to get sales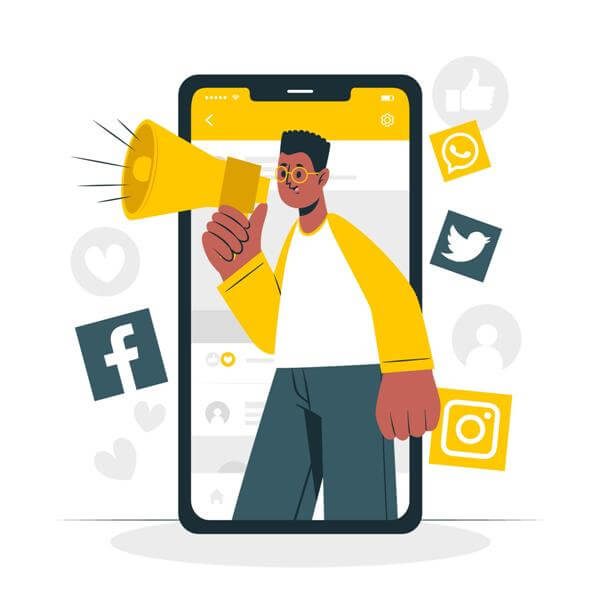 What Is Social Media, Why It Is Good For Business?
Simply In Business View – Social media is Channels, Websites, Tools, and Applications. We are using these in our everyday life.
Mean Facebook released in 2004, Twitter in 2006, Instagram in 2010, and even Snapchat and Tiktok just more recently– all of these things, you're using them on a daily basis.
If you think about the last 1 minute there have been over 246,000+ Facebook posts, 276,000+ tweets, 1.8+ million likes, and 72+ hours of YouTube video uploaded, and about 120+ LinkedIn members.
Now those are serious information, lots of interesting and impactful insights and data that businesses can make the most use of.
Social Media Services We Are Providing In India
We are in charge to represent your business or company in social media channels by optimizing , maintaining and advertising your social media channels with effective social media service. Industries we expertise in eCommerce, Education, Health, Fashion, and Realestate
Social Media Optimization Service
We provide a strong web presence for your company or business by optimizing social media channels like Facebook, Instagram, Pinterest, Twitter, and LinkedIn to establish the online or digital authority of the brand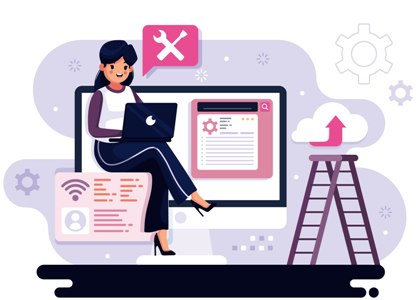 Social Media Management Service
We are in charge to represent your business or company by managing social media channels like Facebook, Instagram, Pinterest, Twitter, and Linkedin by creating, publishing, and analyzing content. This helps to get branding, trust and authority.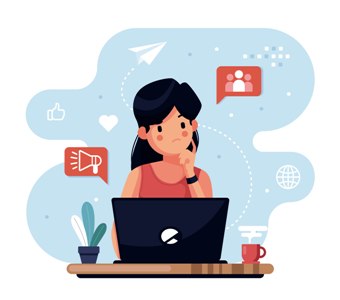 Social Media Advertising Service
Social media advertising is more effective to get quality leads by selecting a specific channel according to business, industry, and product and targeting a specific audience like age, location, and interest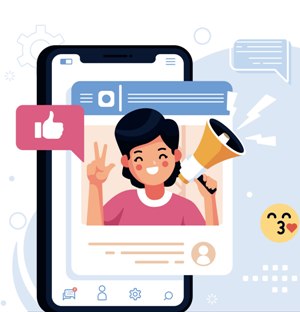 How Social Media Can Be Used In An Effective Way For Your Business?
By creating content, videos, and pictures to show products and services in an attractive manner to customers. Even you can know the opinions of the customers on products and services.
Social Media, if you would like to take your business on Social Media, it has to be a little bit more dynamic, a little bit more interactive. We will post pictures to attract customers.
A business owner should try to interact with customers on a daily basis because if you think about the audience that Social media has, it's actually quite a lot of people that will be seeing messages from your company or your business.
Businesses don't need to use all social media altogether. We research your industry, business, and product. We choose a few channels which are more appropriate to your business for the different target group you would like to reach out to.
For example, if you're reaching out to a demographic that is younger, it may be more applicable to use Facebook, Instagram, Pinterest.
If you want to connect with other companies and use them in your own business or recruit, you may want to use LinkedIn. So, our social media strategy going to be the most useful for our clients to connect with the customers.
We started COVID-19 assistance program to help businesses and companies. If your business effected contact us and get Min 10% To Max 25% OFFER on all our services
Social Media Services Pricing
Have a social media marketing issue? specific challenges? biggest hurdles? want to discuss with us on latest digital marketing changes? Or any other related questions? Feel free to contact